Add More Instruments to your BOSS WL-60 Wireless System
The BOSS WL-60T is a wireless transmitter that's designed to be used with the BOSS WL-60 wireless system. This transmitter allows you to connect more than one instrument to your pedalboard and is perfect for quick changes on stage. The transmitter's strong clip mounts effortlessly to your belt or instrument strap and is compatible with almost any instrument thanks to the included instrument cable. And thanks to advanced BOSS wireless technology, you'll love the WL-60T's 25-hour battery life and class-leading 2.3ms latency. Here at Sweetwater, we are impressed with the WL-60T's durability and quality design.
Note: The WL-60T is only compatible with the BOSS WL-60 wireless system.
Perfect as a spare
In addition to using the WL-60T to add an instrument to your set, this transmitter also works perfectly as a backup. If your original transmitter gets damaged or goes on the fritz, you can easily swap it out for your functioning spare. Whether you're using the WL-60T as a replacement or as a backup, you won't be disappointed with its easy set up and rock-solid connection.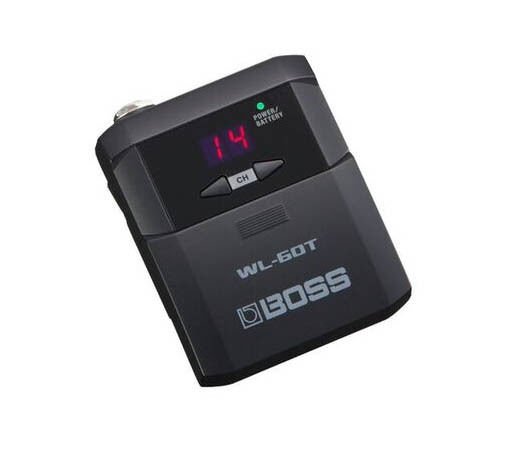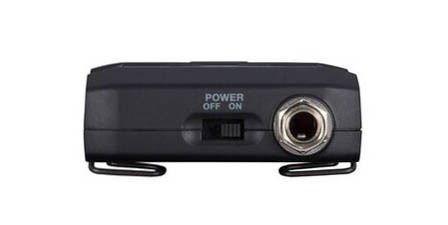 Easy set up and operation
When you're ready to add your WL-60T transmitter to your system, simply select the same channel as youR WL-60 receiver is displaying. You're now ready to rock all around the stage or do your soundcheck from the audience. The BOSS WL-60T will provide you enough transmitting range to move up to 65 feet away from your pedalboard.
BOSS WL-60T Transmitter Features:
Compatible with BOSS WL-60 wireless system
Perfect for quick instrument changes
LED shows power and estimated battery life
Digital display and buttons make switching channels easy
25-hour battery life makes it easy to play long sets without worry
Two AA battery power supply is easy to change out in a pinch
Short cable included for instrument connection